It seems like this year is flying by. I can't believe that Easter is almost upon us! With just over two weeks to go, it is definitely time to start dressing those planners for Easter! That's why I thought it would be a great idea to share some of the Easter items that I currently have available in my Etsy Store! Also, as a little added bonus you can use the code EasterBlog for 10% off when you spend £5 or more (Expires April 15).
One of the most popular items that I have been selling this Spring has been this bright and cheerful Daffodil Planner Clip. We sold a bunch around St David's Day, but they have continued to be popular throughout Spring.  These are priced at just £2.00 and are the ideal addition to your planner either as a pocket decal or a page marker.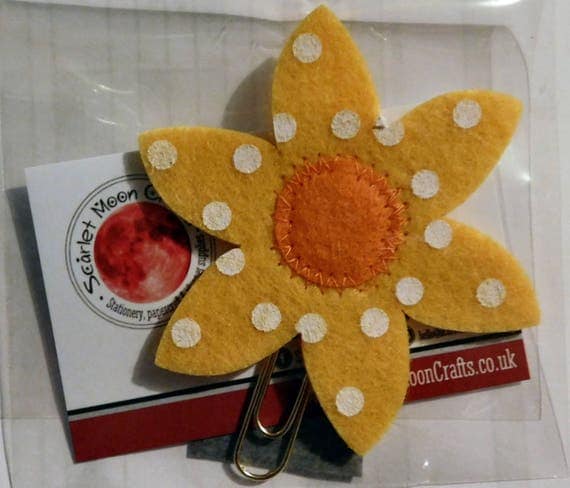 Now, I don't know about you, but when I think about Easter the very first thing that springs to mind is probably bunnies and boy do we have bunnies for you! Let's start with some planner bands! These adorable bunny planner bands are £2.99 and you can choose a grey bunny on a pale blue glitter band, or a white bunny on a pink glitter band.
Now, if you thought those guys were cute then what if I told you that we also have matching planner clips? As well as clips featuring those very same white and grey bunnies, we also have the cutest little bunny head clip as well! These are priced £2.00 each.
So, we have the obligatory Daffodils. We have the Easter bunny. What is missing? Oh, of course! We are definitely going to be needing some Easter eggs! We have several designs of Easter Egg planner clips and planner bands in store for you to choose from.
The first design is our Resin Easter Egg planner clips. Those have been incredibly popular and some of the designs are already sold out. We do still have 5 designs in stock though so grab em while you can!
If the resin is not your thing we also have some pretty felt Easter Egg Planner Clips as well in a range of designs and colours. These are priced at £1.50 each.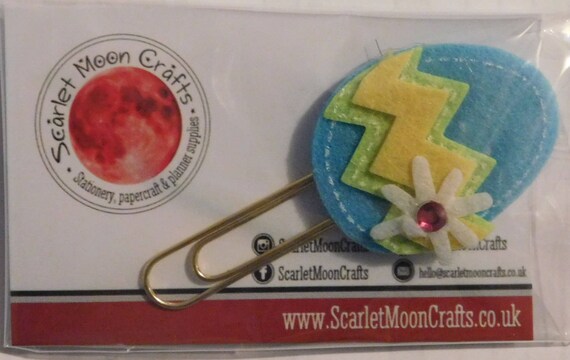 Also in stock at the moment I have a selection of imperfect designs / seconds. These were designs that I was not happy with and decided to discontinue. These are now priced only to cover materials and are a great way to pick up a bargain. Some of the Easter items in stock include foam bunny clips, Easter egg planner bands and of a different design of felt Easter egg clips.
Hop on over to Scarlet Moon Crafts on Etsy and grab yourself an Easter bargain. Don't forget about that discount code – EasterBlog to get your discount on qualifying orders.